"For where two or three are gathered together in my name, there am I in the midst of them."
Matthew 18:20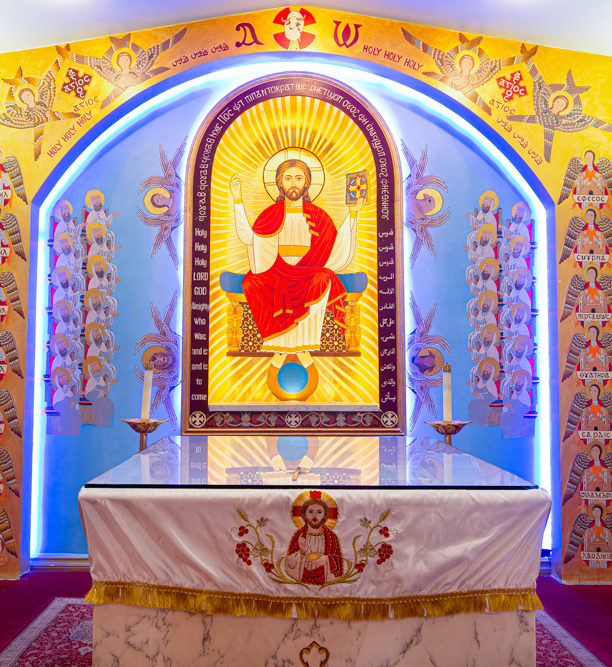 About Our Church
Saint Abanoub and Saint Antony Coptic Orthodox Church was founded in 1989 as Copts moved eastward from the Los Angeles area. Initially, services were held in a rented church and private residence as Father Gawargious Kolta and Father Augustinos Hanna shepherded the flock.
In 1991, the late Father Samuel Samaan was ordained as priest of the church. The congregation in the area flourished from 15 families to over 200 families by early 2007. With the prayers of His Grace Bishop Serapion and the tireless efforts of Father Samuel and the congregation, the parish moved to a church complex in Norco and purchased the surrounding land totaling over 13 acres. His Holiness Pope Shenouda consecrated the church in 1994. In 2004, the congregation built additional Sunday School rooms adjacent to the church.
"So let each one give as he purposes in his heart, not grudgingly or of necessity; for God loves a cheerful giver. "
2 Corinthians 9:7